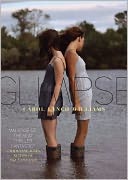 Title:  Glimpse
Author/Artist:  Carol Lynch Williams
Why I picked it up:  The cover looked nice and the summary sounded really good and I thought "Why not"?
Why I finished it:  After a few chapters, I really got sucked into the book.  I just wanted to read more and more because I couldn't put the book down.
I'd give it to:  I would give it to any of those girls who are into the kinds of books that are about family problems and cute boys.
Star rating:  4 stars
Reviewer:  Preethi (Plano teen)
---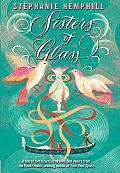 Title:  Sisters of Glass
Author:  Stephanie Hemphill
Maria and Giovanna are the daughters of a glassblowing family on the island of Murano, in 15th century Italy.  Maria, the younger daughter, is uncomfortable with her father's dying wish that she, and not her sister, should marry a nobleman.  Maria is a talented artist and would rather work as a glassblower, while her sister Giovanna is better suited for the life of a Venetian lady.  When Luca, a young glassblower, is hired by the family, Maria finds herself drawn to him.  She wonders if she might be able to find a way to control her own destiny.  This novel in verse is filled with beautiful imagery and drama.  Fans of historical fiction and verse will enjoy this short novel.
Why I picked it up:  I love novels in verse and I enjoy historical fiction, so this seemed like my type of book.
Why I finished it:  I wanted to find out what would happen to each of the sisters.  I felt bad for each of them because they had so few options.  Their lives were already planned for them from a very young age.
I'd give it to:  Teen girls so they could see that they have so many options and they are lucky to be living in the twenty-first century in America.
Star Rating:  Three stars
Reviewer:  Renee (Parr library)
---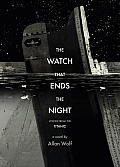 Title:  The Watch that Ends the Night: voices from the Titanic
Author:  Allan Wolf
It's the perfect time to read a book about the Titanic disaster since we just passed the 100 year anniversary of the Titanic in April 2012.  This novel in verse, told through 24 distinct voices, tells the tale of the Titanic disaster from many different perspectives.  The voices include the rich and famous (John Jacob Astor), the crew (Captain E. J. Smith), the passengers (Olaus Abelseth, a third class passenger), to the omniscient voice of the "Iceberg".  Each poem is headed by an identifying name, "John Jacob Astor/The Millionaire".  Concrete poems are scattered throughout the novel and add some visual appeal. The author obviously did an enormous amount of research to be able to write a story of this magnitude from so many authentic voices.  This is truly a masterpiece. 
Why I picked it up:  I received an Advance Reader copy of this book at ALA Midwinter in February.  I had read so many good reviews about it that I was looking forward to reading it.
Why I finished it:  The story was very well written and I loved how the author told the story in 24 distinct voices.  Even the iceberg and the ship's rats were given a voice in the novel.
I'd give it to:  History buffs or anyone who has a fascination with the Titanic.
Star Rating:   Five stars
Reviewer:  Renee (Parr library)
---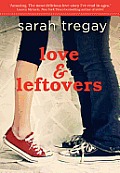 Title:  Love and Leftovers: a novel in verse
Author:  Sarah Tregay
Sixteen-year-old Marcie Foster is perfectly happy with her life in Boise, Idaho when her mother announces that they will be moving to New Hampshire.  Marci's parents recently split up because her father is gay and left to be with his new boyfriend.  Marci thinks the move to New Hampshire is temporary and she doesn't try very hard to make new friends.  She misses her friends from Idaho, the "leftovers", including her boyfriend Linus and her best friend Katie.  Marcie is surprised when drop-dead gorgeous J.D. shows an interest in her.  What begins as an innocent friendship soon turns to romance and makes Marcie feel guilty since she never officially broke up with Linus before she left Idaho.  Seven months after her move to New Hampshire, Marcie's mother decides that Marcie should move back to Idaho.  This adds all kinds of complications to her life as she tries to pick up where she left off.
This novel in verse has a quick pace that keeps the plot moving.
Why I picked it up:  I was given an Advanced Reader Copy of this book when I attended ALA Midwinter this year in Dallas.
Why I finished it:  As someone who moved a lot when I was younger, I could relate to Marcie's situation.  Just as she was adjusting to her new life in New Hampshire, she was forced to move back to Idaho.  I didn't think that was very fair and I wanted to know if her old friends would welcome her back or if they had moved on with their lives.
I'd give it to:  Anyone who enjoys well-written novels in verse.
Star Rating:   Four stars
Reviewer:  Renee (Parr library)
---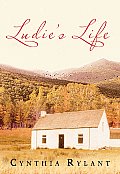 Ludie's Life by Cynthia Rylant is a three dimensional story about the life of a young woman growing up in Alabama and moving in with her husband to West Virginia where he worked in the coal mines.
 Title: Ludie's Life
Author/Artist:  Cynthia Rylant
Why I picked it up:  I was looking for a quick read and this book fit the bill.  It is a small book, just a little over 100 pages in length.
The book jacket reads,
"Would she tell you that she married
That boy at fifteen
Not only because he was tall and kind
But also because
She needed a way out?"
I could not help but be curious as to why the character 'needed a way out'.  I also wanted to know if Ludie was thankful or regretful of her choice.
Why I finished it:  This is a beautiful piece of historical fiction written in verse.
I'd give it to:  I would give this book to anyone who doesn't think they like poetry.  This book will definitely change their minds.
Star rating:  3 stars
Reviewer:  Kai
---